Society partied so brittle on the mythical Y2K-era nightclub Bungalow 8 that after they stumbled out of the door at 5, six, seven within the morning, they'd bleed out in their stilettos.
"There was actual blood on the streets!" says Lauren Santo Domingo of Moda Operandi. Amy Sacco, the previous distant at the back of the membership, shall we out a husky snicker. "We'd be like, I mean, have you seen these shoes? I've been in them for eight hours!" It's Saturday night, and we're at a Gucci party not far from where the Meatpacking District club stood until it closed in 2009. Around us are palm trees, plush striped couches, and waiters passing pink Cosmopolitans — all Bungalow 8 signatures, because Gucci has recreated the club for one night only to celebrate the opening of its nearby Meatpacking boutique.
I was in the middle of a nineteen-minute interview with Sacco, although I don't think I asked her a single question the entire time. There were simply too many people rushing over to catch up, to reminisce, or to declare "I'm obsessed. It's really Bungalow 8 again!" (Two other public stated this contract for contract.)
More From Harper's BAZAAR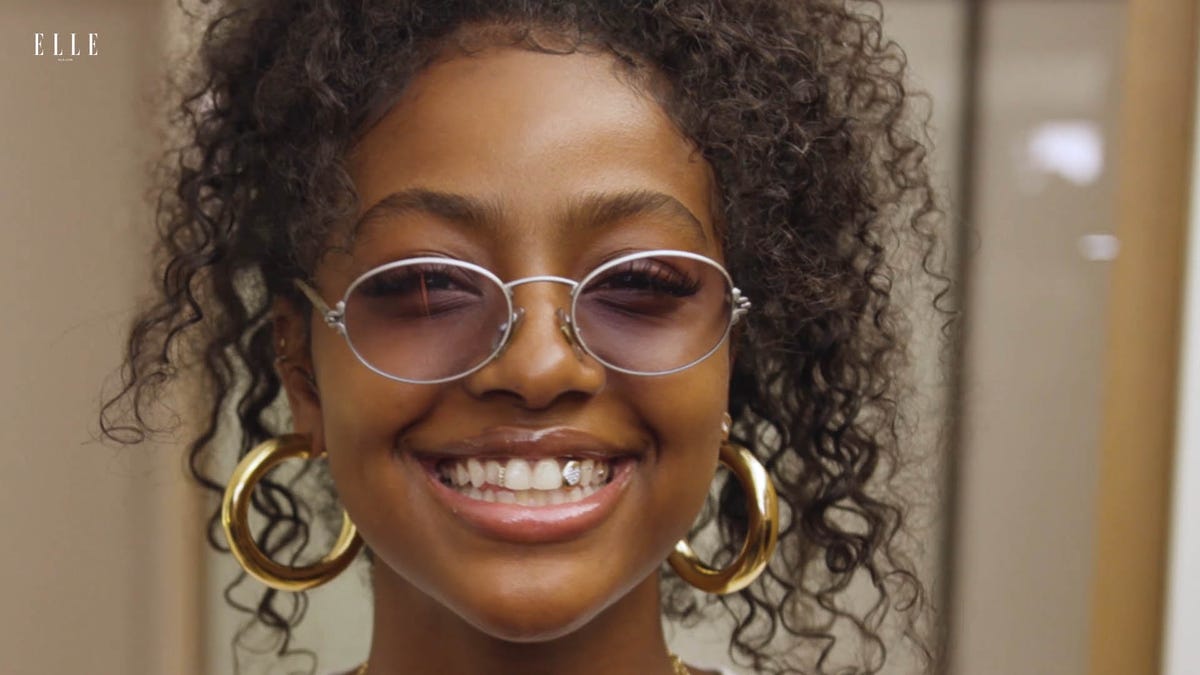 The former empress of New York City's nightlife has been referred to as "a socialite godmother" and "the jet set's favorite den mother," but she appeared in front of me like a towering glamazon with a throaty voice. Her green eyes were lined in blue glitter, and they scanned the room every couple of minutes like a beacon, drawing newcomers to our corner.
Sometimes she announced the arrival of old friends with the exuberance of a talk show host: "Athena and Victor Calderone! Okay!?" Sometimes she just sighed in blissful disbelief as someone walked over and embraced her for a long stretch of seconds. But most of the time she had the buoyancy of a teenager the night after a party, shrieking "Oh my god!" The first time she did this, it was to introduce a former employee that she tucked under her arm, her face nestling into Sacco's blonde hair. "She used to work with me and now, she runs the world! The Faena…Fotografiska…She does everything now!" Sacco declares before lowering her voice an octave, "This is my baby sister! We worked together in 1998." She takes a breath before yelling out the year again—"1998!"—to a round of loud cheers from the guests surrounding her, many lined up waiting for me to make my exit so they could cut in.
Standing inside Bungalow 8 has been a dream of mine for most of my childhood. I grew up in the city and walked past the No Vacancy sign outside 515 W 27th St more times than I could count. I was 9 when the club opened, 17 when it closed — never old enough to be allowed in legally and never brave enough to try anyway. When I heard it was closed for good, I was inconsolable. It was almost as if my teen self could tell it signaled the end of a certain kind of fabled fun that has since ceased to exist. And while I'll never know exactly how it felt to party there, what Gucci managed to create on Saturday night at least matched the mythical image I had created in my head.
Idris Alba performed a DJ set from an elevated grid-like DJ booth illuminated in pink. Salma Hayek joined him for a quick embrace, and Teyana Taylor took over spinning for two songs. Florence Pugh and Cara Delevingne danced alongside small circles of people dressed in Gucci, some of whom placed their Jackie bags down on the floor for optimal twirling. Iman and Alexa Chung could be spotted on the striped couches sipping Cosmopolitans, heads thrown back in a fit of laughter. Phoebe Bridgers swanned around the room in a long slinky silver slip dress that complimented the sharp blonde of her hair. I heard whispers of Leonardo DiCaprio's name before brushing shoulders (literally) with Chris Rock and Daisy Edgar-Jones as a waiter brought over Cosmos in the form of structural square jello shots. The guest list was to be expected for a Gucci party, but it also mimicked the star power of any given night at Bungalow 8 during its peak.
And but, what struck me probably the most used to be the fanfare round Sacco and the nation she had constructed. "To see everyone now, in this space…it is a big deal!" she told me. "I think everyone feels the same way because they finally get to go out and see all their other like-minded, interesting, fun friends that all grew up together. A lot of people grew up at Bungalow 8. Then they got married….they had children after….and they had all this incredible stuff that they did. Now they're back!"
Would she ever bring the club back? "It's not the right time," she says, before changing her mind. "Actually, it's not even that it's not the right time…I don't know! I don't know what I'll do! I have plenty of ideas, plenty of thoughts, plenty of people! We'll see where it goes. I don't see myself opening a nightclub again and being out every night. It's not really my lifestyle right now, which is having a life."
Right before I leave her, a tall man with a mop of windswept blonde hair walks over just to lay his head on her shoulder. "This is Christian!" she tells me. "He used to work with me. He is a Navy Seal…that's how we roll. The last apartment I moved out of in New York, it was just Christian, myself, a U-Haul and a multi tool." It's clear Sacco has always had a life, and that plenty of people in New York City are thrilled to be a part of it again, if only for a night.

Tara Gonzalez is the Senior Type Scribbler at Harper's Bazaar. In the past, she used to be the manner essayist at InStyle, establishing trade scribbler at Glamour, and type scribbler at Coveteur.